Events and Campus Offerings
Find out what's happening on the Hill.
Events and Campus Offerings
Find out what's happening on the Hill.
Offered two days a week and over the summer, Brown's Office of Sustainability offers a tour that introduces community members and prospective students to Brown's sustainability initiatives and how to get involved. The tour covers topics including composting, recycling, sustainable building practices, local food, and alternative living practices.
Currently, we are not offering tours for the Fall 2022 semester.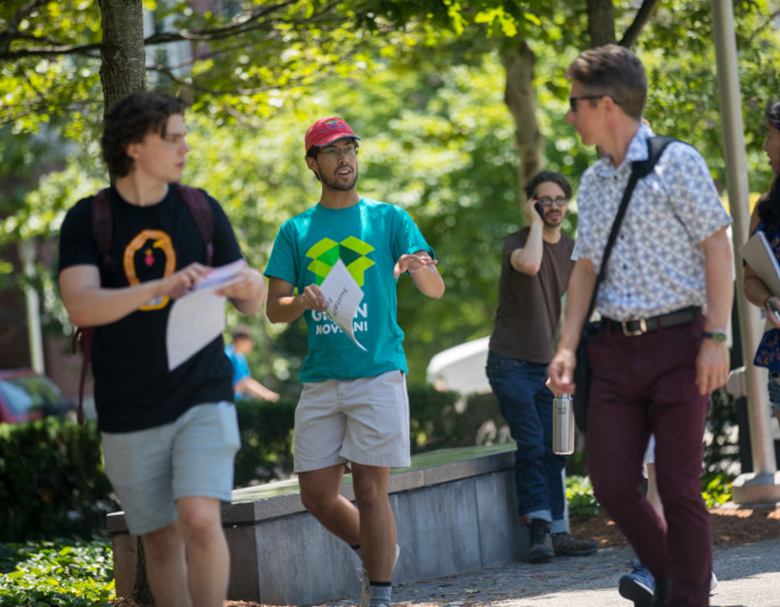 Virtual Sustainability Tour
If you are interested in the sustainability tour but are unable to attend in person, check out Brown's new interactive virtual tour option. Move through a 3D rendering of Brown's campus as the tour highlights a number of sustainability features, initiatives, and programs taking place in your favorite spaces and behind the scenes!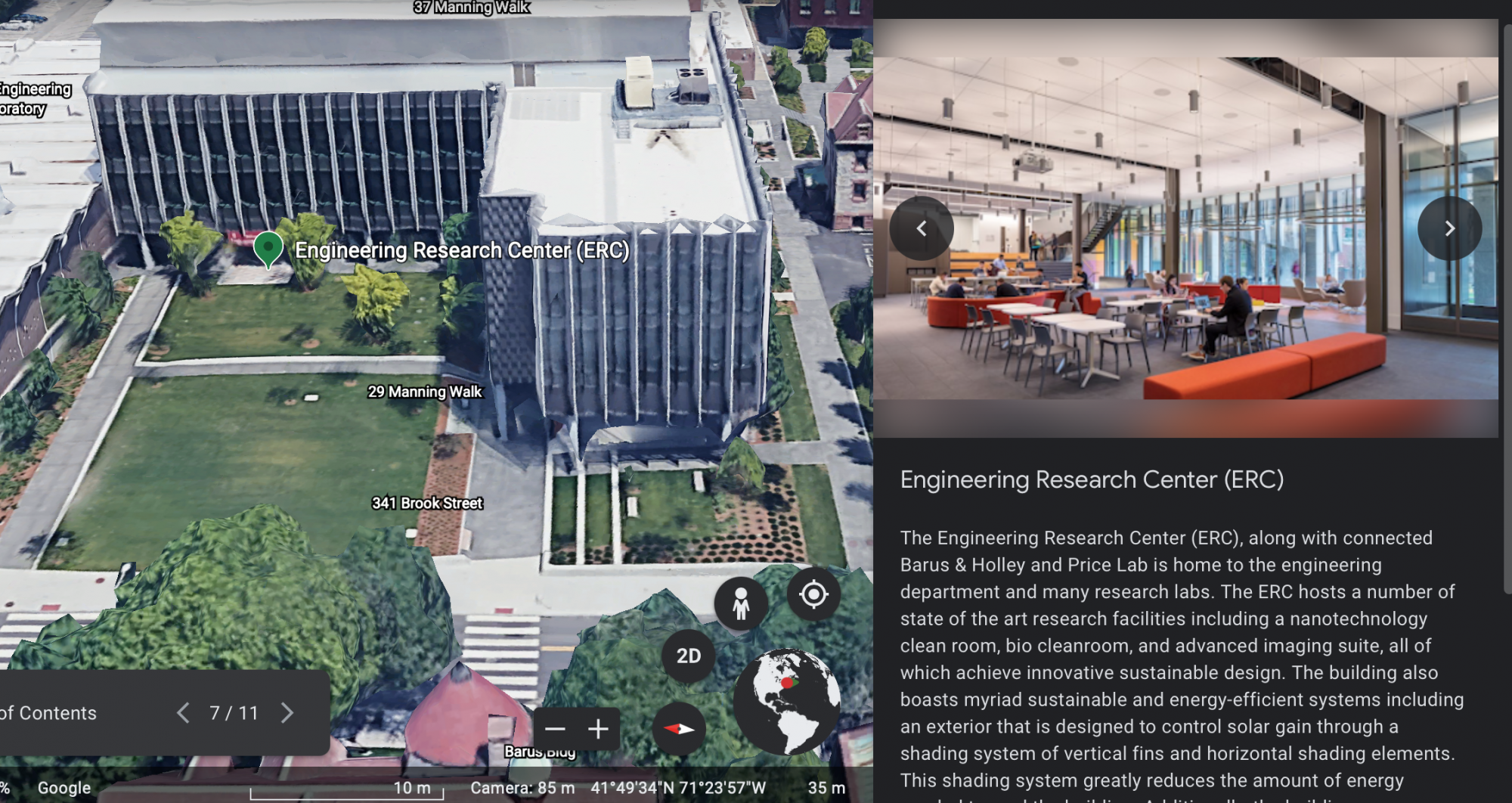 The Office of Sustainability hosts a help desk twice per semester in the lobby of Page-Robinson Hall or on the Main Green. Meet office staff and student interns, play sustainability trivia and learn how to make a difference and how to get involved with environmental groups at Brown.
Dates are published in Today@Brown and on the sustainability social media accounts.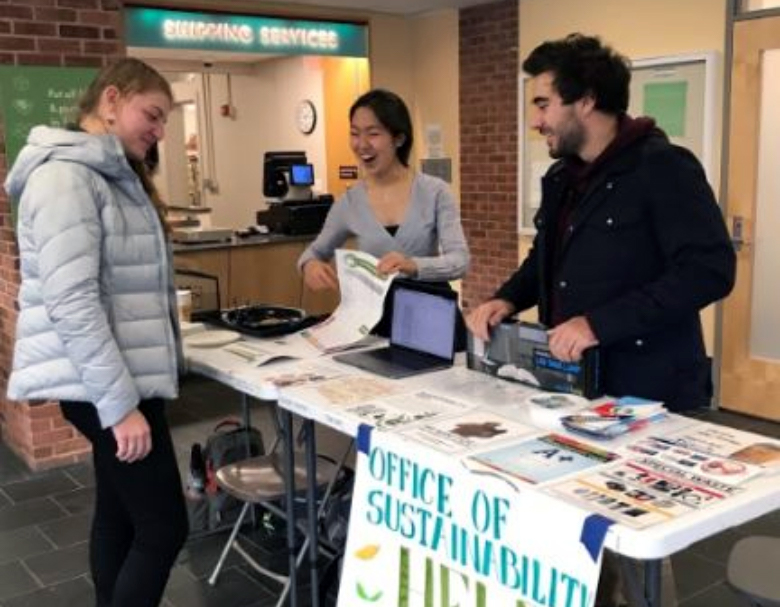 Each semester the Office of Sustainability hosts an information panel about sustainability topics such as energy, waste, sustainable food choices and more. Faculty and staff are invited to speak about their expertise and their work at Brown and to answer questions from Brown community members.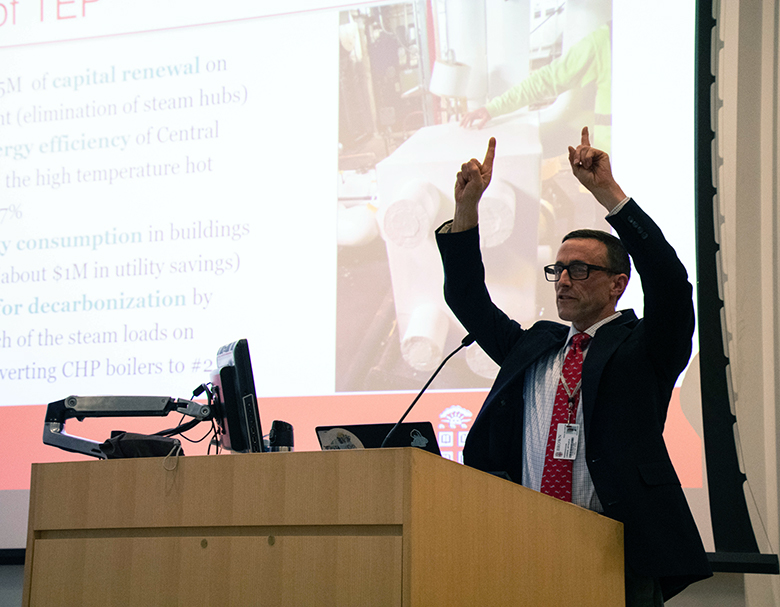 Every year during the week surrounding Earth Day, April 22, the Office of Sustainability hosts events to celebrate the earth and share how we can do our part to protect it and its life. The office also shares event information from student groups and other departments. Be sure to check in on our social media before Earth Week 2022!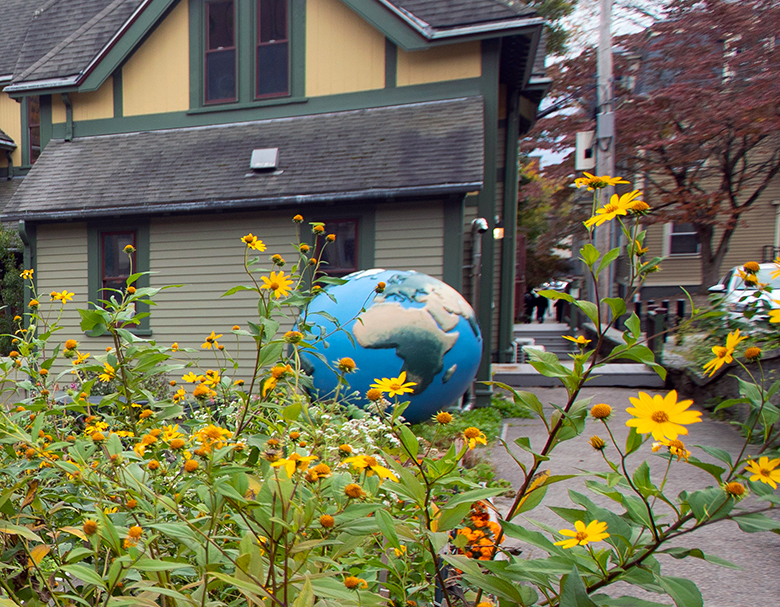 Brown University Tree Map
Learn about the signature trees at Brown and explore their environmental values. For each tree, you can find a short description, the annual carbon sequestration of that individual tree and a fun fact. Carbon sequestration was calculated using the National Tree Benefit Calculator. This map was developed by the Office of Sustainability interns, who used geographic information system software to develop a self-guided interactive tour of different trees of interest on campus.